Fry Roofing Inc The leading company in Tile Roofing
What are the key qualities that come to mind when you are searching for a roofing contractor in San Antonio? High quality materials, flawless workmanship, customer service that is second to none, all at a fair price? That's what we look for in the products we install as well. Westlake Royal Roofing Products are the best in the business. With US Tile, Clay Tiles, Newpoint Concrete Tiles, and Unified Stone Coated Steel roofing systems, you're sure to find the right fit for your home.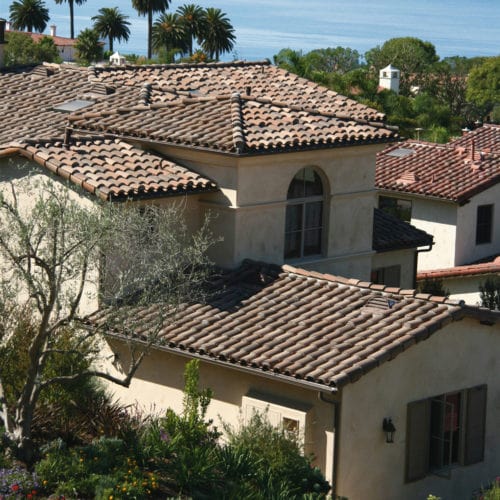 US TILE
A legacy line of premium, stunning clay tile solutions manufactured to the highest standard of sustainability and craftsmanship
NEWPOINT
The enduring line of concrete tile known for its superior strength, Class A fire rating and long-lasting beauty is one the easiest ways to complement your lifestyle and increase the value of your home
UNIFIED STEEL
Stone Coated Roofing offers five distinct profiles that will enhance the curb appeal and value of any home while providing durability, performance and protection that will last.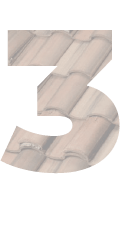 STYLES
Why Westlake?
The Mastery of Manufacturing
We focus on the latest innovations in tile manufacturing, and are leaders in producing Sustainable and Energy Saving products with our Cool Roof System that help reflect as much as 53% of the sun's solar energy, compared to 10% for a typical asphalt shingle.

NATURAL PROTECTION
Attic temperatures are significantly reduced with Westlake Royal Roofing products.
BEAUTY MATTERS
Our tiles have texture and substance, creating a true multidimensional look for your roof.
DURABILITY MATTERS
Westlake engineered tile is specifically designed for new builds and reroofs, helping provide households like yours protection from the elements.
VALUE MATTERS
Westlake stands behind the quality of our roof tiles with a Fully Transferable, Non-Prorated Limited Lifetime Warranty.
SUSTAINABILITY MATTERS
Westlake roof tiles are American made and designed to stand the tests of time, and mother nature.
Our Commitment
To Build Something Great means much more than construction; at Westlake we pride ourselves on Safety, being a great place to work for our employees, and an industry-leading manufacturer of premium building materials that will serve our customers and end-users for years to come.
Westlake Roofing Sustainability
Westlake offers an extensive portfolio of CRRC (Cool Roof rating Council) rated cool roof colors across all of our product lines. Specialized pigments help reflect as much as 53% of the suns solar energy compared to 10% for a typical asphalt shingle. The Westlake Energy Efficient Cool Roof Systems elevated batten system allows air to flow under the roof deck, when combined with the products thermal mass and Cool Roof reflectivity, provides one of the most energy efficient roof systems available on the market today
The Mastery of Manufacturing
---
We focus on the latest innovations in tile manufacturing. Our process is unique, providing pre-blended tile for the best roof aesthetic. Whatever the style, color or finish of your current roof, a Westlake roof can further enhance the appearance of your home. Whether you want the look of shingle, clay tile, cedar shake or slate, you can select a Unified Steel, or US Tile roof that will highlight the beauty and increase the efficiency of your home. It will look beautiful for decades to come and requires little to no maintenance to provide a lasting improvement to your home's curb appeal.
Westlake Tile Natural Protection
---
Attic temperatures measured using identical heat sources simulating the sun's radiation comparing standard Westlake concrete roof tile to a common asphalt shingle. The result is less heat in the attic and lower energy bills.